P Shape Conservatories
Installing P Shape conservatories throughout the Yorkshire region

Huddersfield - Bradford - Harrogate - Halifax - Barnsley - Wakefield - York - Dewsbury - Castleford - Pontefract
Keighley - Otley - Batley - Rotherham - Yorkshire
Our P shape conservatory options to meet the demand for today's diverse aesthetic requirements. Our competitive P shape conservatory prices are achieved without compromising the quality through efficient manufacture of the units, made to order at our facility in Leeds. We control the complete customer experience from design to manufacture and installation.
P shape conservatories combine the benefits of maximising floor space with the elegance of a Victorian, Edwardian or Gable end style entrance.
All conservatory prices quoted are based on a standard 3 x 3 installation and include VAT.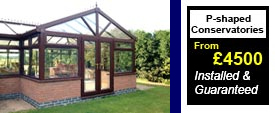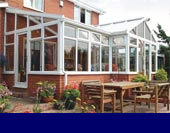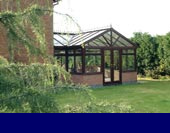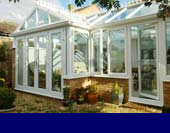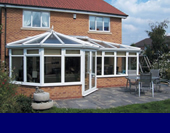 Technical specifications
• Size ranges from 2m to 6m in both width and projection.
• Pitch ranges from 15° to 35°.
• Compatible with Eurocell 70mm and Eurologik window and door profile systems.
• Unique patented variable-pitch ridge assembly, accommodates a 15° to 45° pitch with square cuts to the rafters.
• Unique patented self-sealing radius end bung – eliminates the need for scribing and sealing the rafter/hip top caps.
• Unique patented wall rafter gutter, eliminating the need for flashing over the wall rafter top cap.
• 24/25mm and 32mm glazing options.
• Choice of Marshall Tufflex clip-assembly gutter, integral gutter with Marshall Tufflex joints or insulated heavy-duty box gutter.
• Easy-fit, bolt-on jack rafters.
• Adhesive polycarbonate support trim.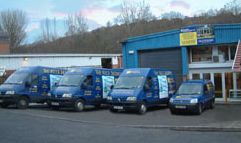 Terms of business
• No salesmen. Just home improvement specialists
• Installation by a fully qualified, experienced team
• No deposit
• Payment due on satisfactory completion of the installation
• All minimum prices quoted include VAT
Privacy policy : Any information sent to us will not be passed on to any third party or retained on a database.
Products