Patio Doors
Installing Patio Doors throughout the Yorkshire region at Trade Prices

Huddersfield - Bradford - Harrogate - Halifax - Barnsley - Wakefield - York - Dewsbury - Castleford - Pontefract
Keighley - Otley - Batley - Rotherham - Yorkshire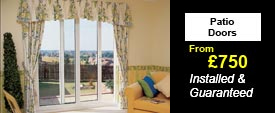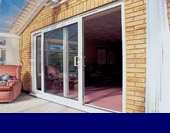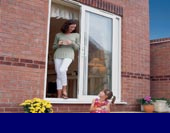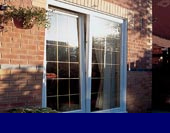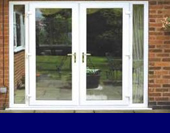 Technical specifications
• Outer frame can be butt jointed to 70mm window frames.
• System takes 28mm glazing as standard and is available with patented putty-line or Scotia beading.
• Delivered with integral gaskets – saving time and money and simplifying stock holding.
• Complete kits are available for convenience, including everything you need to fit a patio door – profiles, gearing, bead kits, vents, handles, locks, etc.  
• Unique patented knock-in bead system for quicker installation. As simple as a "J" bead to glaze, but more secure in transit.
• New overhead vent can be fitted to save routing through the patio profile.
• Full-depth Eurogroove for maximum hardware compatibility.
• Outer frame can be mechanically jointed or welded for easy fabrication.
Terms of business

• No salesmen. Just home improvement specialists
• Installation by a fully qualified, experienced team
• No deposit
• Payment due on satisfactory completion of the installation
• All minimum prices quoted include VAT

Privacy policy : Any information sent to us will not be passed on to any third party or retained on a database.

Products